HyperDrive USB-C Thunderbolt 3.0
When you got your brand new MacBook Pro and realise that it has the new Thunderbolt 3 USB-C ports that doesn't work with any of your current devices?

Imagine this happens to you. Practically a dongle to support your current device.

Let us provide you the solution, HyperDrive. The world's most compact & fastest Thunderbolt 3 USB-C Hub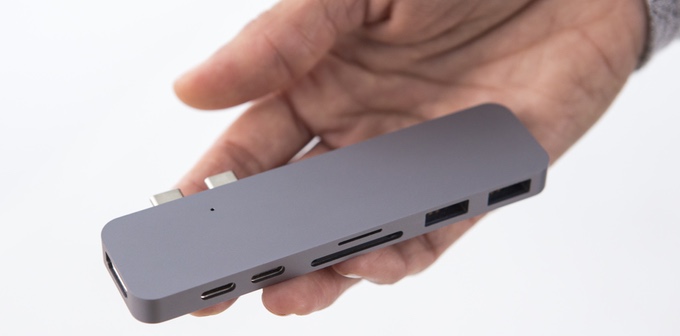 Unlike most USB-C dongles which still run on slow USB 3.0 (5Gb/s) speed, HyperDrive is 10X faster (50Gb/s) by using not one but two Thunderbolt 3 USB-C connections. Other Thunderbolt 3 docks are as big as a brick and nowhere as portable as the HyperDrive.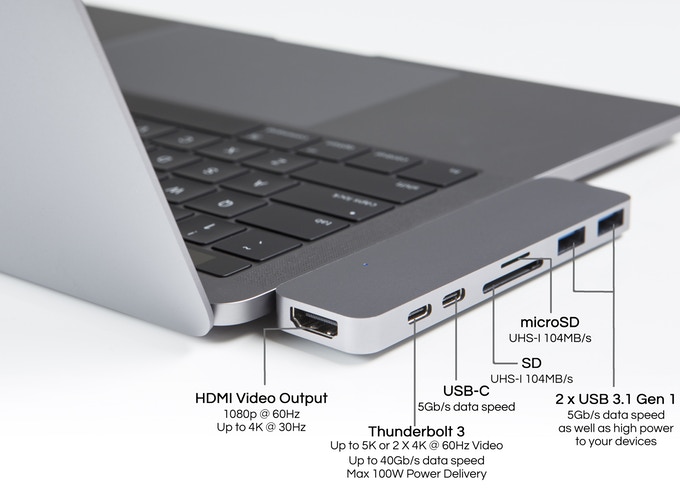 HyperDrive is the first and only hub designed to tap into two Thunderbolt 3 USB-C ports on the MacBook Pro for maximum bandwidth, to deliver more ports in the smallest footprint. With HyperDrive, you get the most commonly used ports, found in preceding 2015 MacBook Pro model. This is the adapter Apple should have provided with every 2016 MacBook Pro.
Simultaneously connect HDMI, Thunderbolt 3, USB-C, microSD, SD and 2 USB 3.1 at once. All while charging at full speed thru HyperDrive. Cool right?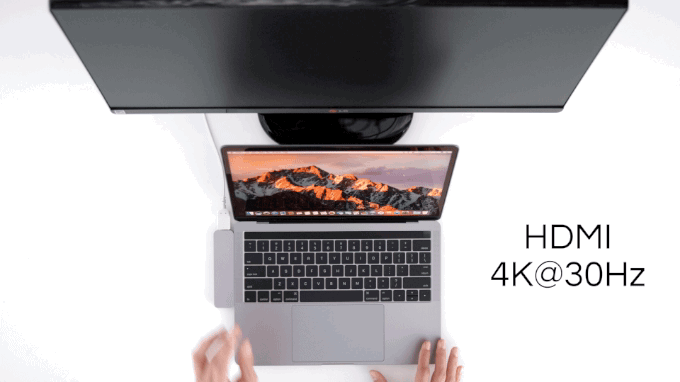 The Thunderbolt 3 port on HyperDrive supports up to 100W power delivery. This means you can charge your MacBook Pro at full speed through HyperDrive while using it, delivering the maximum 61W power to the 13" MacBook Pro and 87W to the 15" MacBook Pro.
Why pay more where you can settle all by only getting one?
Compared to other dongles in the market and from the Apple Store, HyperDrive is more portable, has more features and is made of better materials. You would need multiple dongles to achieve what HyperDrive does, at a total cost much higher than HyperDrive.
Not to worry that you have miss out any of the dongles for important meetings.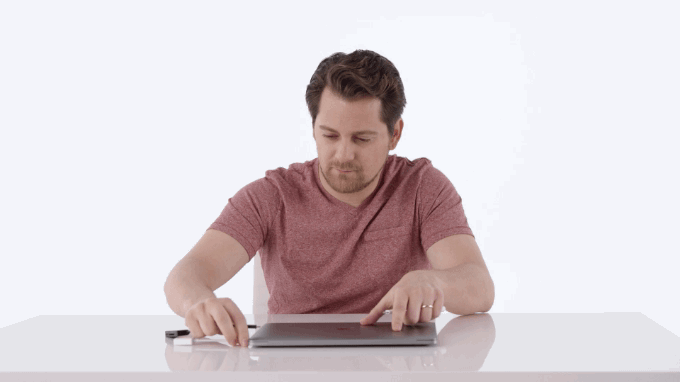 With HyperDrive, you just need to pack and good to go.
Move around with your MacBook Pro in style.
Specifications
Output:

HDMI supporting 1080p@60Hz, 4K@30Hz
Thunderbolt 3 supporting video up to 5K@60Hz or 2x4K@60Hz, 40Gb/s data and max 100W full speed power delivery pass through charging
USB-C data (5Gb/s)
SD (UHS-I 104MB/s)
micro SD (UHS-I 104MB/s)
2 x USB 3.1 Gen 1 (5Gb/s)

Input: 2 x Thunderbolt 3 USB-C
DC/DC efficiency: Up to 96%
Device Operating Temperature: Less than 48ºC / 118ºF
Enclosure: CNC aluminum available in Space Gray & Silver color
Dimensions: 4.5" x 1.1" x 0.3" / 115 x 28.5 x 8.5mm
Weight: 1.2oz / 34g
Customer comments
| Author/Date | Rating | Comment |
| --- | --- | --- |