Ticwatch 2, the most interactive Smartwatch developed by Mobvoi. Intuitive Interaction. Lifestyle Convenience. Unique Ticwear OS. Innovative Design. There are 9,955 backers pledged $2,085,491 which is 40 times from their initial goal to help bring this project to life at Kickstarter. Check below on the reviews:
CNN - "Mobvoi proves that smartwatches can -- and should be -- powerful and affordable at the same time."
Engadget - "simple, clean design."
Wareable - "Eye-popping screen, GPS and heart rate tracking all on board"
Digital Trends - "The Ticwatch 2 is breath of fresh air for smartwatches with its sleek design, slick interface, and low price."
Econotimes - "Everything, from the clean-cut design to the 20mm replaceable band works to make the gadget eye-catching."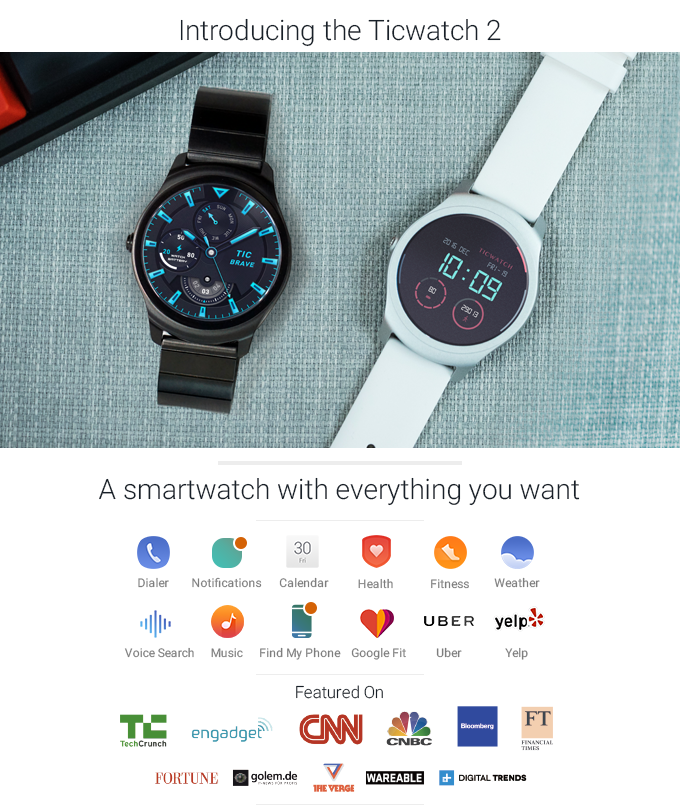 This video has been muted automatically for your viewing pleasure. Click here to find out more.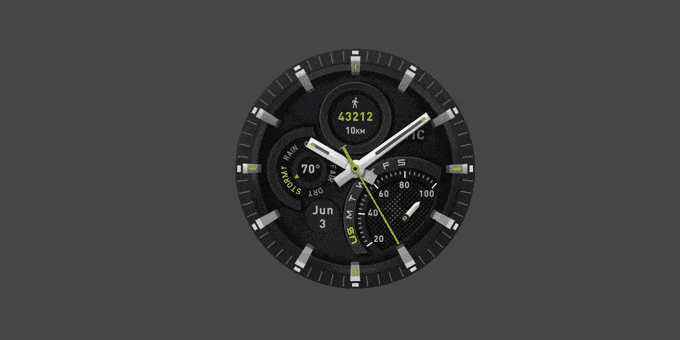 Creative interface to suit your needs and personality